Copiers and Multifunction Printers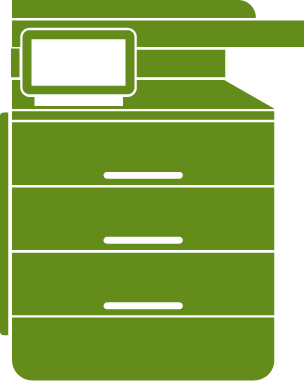 Think of today's copy machines as sophisticated computers with a copier built around it. They have a hard drive, an operating system, are networked through your office and likely have an Internet connection. And when you're trying to get an important project completed and things go astray, the last thing you want is your copier guy and your IT guy pointing fingers at each other as to where the problem lies.
At On Line Support you'll benefit from working with one team with expertise in both copiers/ multifunction printers and network technology. We will make sure your systems work together seamlessly and efficiently. What's more, our consultants will help you maximize your copier/multifunction printer investment through customized document management solutions.
Kyocera Document Solutions
Kyocera multifunction printer systems are the workhorses in today's office environment. They perform multiple tasks that help you manage both your print and digital document needs all in one device and streamline document processes and workflow, saving you both time and money. Our customized multifunction printer solutions allow you to print, copy, scan and fax high quality documents all through one device.