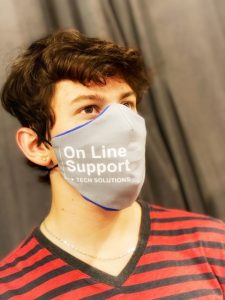 As our communities begin to slowly open up, safety continues to remain our top priority. We've already implemented many safety measures such as having our staff work remotely and will continue to remain vigilant with the following:
Support and service work will be conducted remotely whenever possible.
When circumstances require an on-site visit, our employees will protect your staff by wearing face masks and sanitizing equipment they touch before beginning work and prior to leaving. Staff will also be prohibited from visiting customer locations if they have symptoms of Covid-19, have been exposed to someone with Covid-19, or have a fever above 100 degrees.
All visitors to our physical location are required to wear masks. Our own staff are required to wear masks in all common areas of our office.
Any equipment worked on by staff in our office will be sanitized before it is returned to you.
Even during difficult times, such as this pandemic, we understand how important it is to keep your business productive and running smoothly. As your technology partner, we are here to assist you in doing just that!